Core Team
---
Rico Rodriguez
Rico is Lookit's lead software engineer, working on planning and adding features for both participants and researchers.
Laura Schulz
Laura is the PI of the Early Childhood Cognition Lab. She conducts research about how children arrive at a common-sense understanding of the physical and social world through exploration and instruction.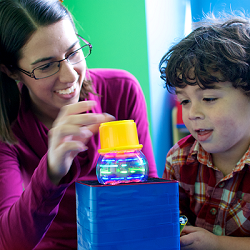 Kim Scott
Kim started Lookit as a graduate student, and now runs the project as a research scientist in the Early Childhood Cognition Lab. Her three children frequently provide feedback on studies.
Mark Sheskin
Mark organizes the Lookit Working Groups, which are groups of researchers working to improve Lookit in a variety of ways.
Affiliated Universities and Researchers
---
As of March 2021, there are over 450 researchers in our community, and around 50 universities across seven countries affiliated with Lookit, including:
American University
Boston College
Boğaziçi University
University of British Columbia
Brown University
University at Buffalo
University of California, Davis
University of California, Los Angeles (UCLA)
University of California, San Diego (UCSD)
University of Chicago
Centre National de la Recherche Scientifique (CNRS)
Duke University
University of Essex
East Tennessee State University
George Mason University
Goldsmiths, University of London
Harvard University
Haskins Laboratories
University of Illinois
University of Kansas
Leiden University
University College London
Loyola University Chicago
University of Maryland (UMD)
Massachusetts Institute of Technology (MIT)
McMaster University
University of Pennsylvania
University of Nottingham
New York University (NYU)
University of Oregon
Rutgers University
Sacred Heart University
Skidmore College
Smith College
University of Southern California (USC)
Stanford University
University of Texas at Austin
University of Texas at Dallas
University of Tokyo
University of Toronto
University of Virginia
University of Washington
University of Waterloo
Western Sydney University
University of Wisconsin - Madison
Yale University
Yeshiva University
To learn about joining us, visit the guide to getting started!
Working Groups
---
Although the Core Team at MIT provides a foundation for Lookit to function, a lot of great additional work is done by the community of researchers using Lookit. These efforts are organized as "Working Groups" that each have a different focus. For example, one Working Group is focused on increasing our sample size and diversity, and another is focused on supporting new researchers as they learn how to use Lookit. A current list of members includes:
Caspar Addyman
Catherine Best
Agata Bochynska
Katherine Casey
Lisa Chalik
Allie Chroust
Junyi Chu
Marc Colomer
Nicole Cuneo
Michaela C. DeBolt
Caitlin Fausey
Hyesung Grace Hwang
Liz Lapidow
Bria Long
AJ Orena
Maddie Pelz
Rico Rodriguez
Haley Weaver
Yang Wu
Francis Yuen
Undergraduate student alumni
---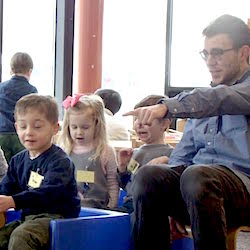 Joseph
Alvarez
Summer 2015
Skidmore College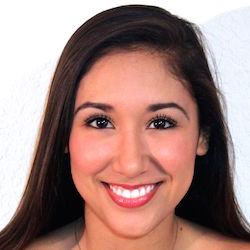 Daniela
Carrasco
Spring 2015
MIT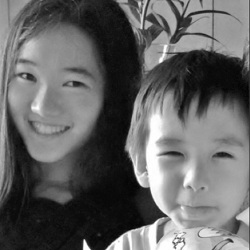 Jean
Chow
Fall 2014
MIT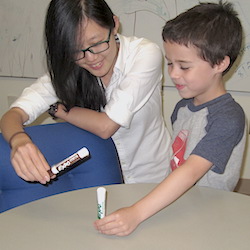 Junyi
Chu
Summer 2015
Vanderbilt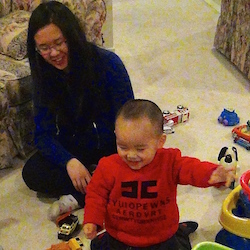 Annie
Dai
IAP, Spring 2015
MIT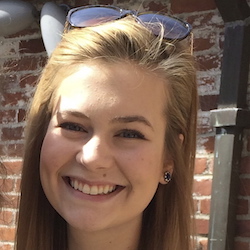 Hope
Fuller-Becker
Spring 2015, 2016
Wellesley College
Kamaria
Kaalund
Fall 2019
Wellesley College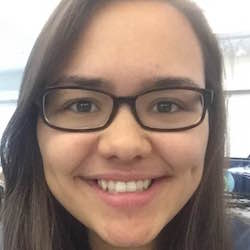 Audrey
Ricks
Summer 2016
MIT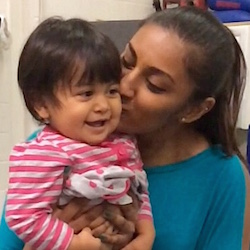 Rianna
Shah
IAP, Sp, Fall 2015; IAP, Sp 2016; Sp 2018
MIT
Alice
Wang
Summer 2017
Wellesley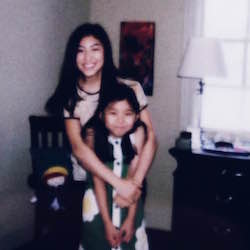 Jean
Yu
IAP, Spring 2015
Wellesley College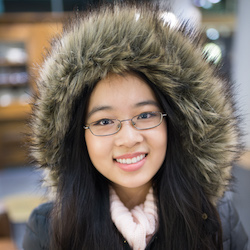 Jessica
Zhu
Fall 2016
MIT